This is a Mark 10a with metal horn stiffener in neck of horn. Horn is dark brown unpainted and standard 28" bell width with a Davey 4 spring sound box with swan neck tone arm, and oak case.
Was originally electric motor, but converted to spring later (electric motor switch still on board and there is a black cover plate on rear of oak cabinet where cable inlet used to be). The conversion may well be by EMG conversion as it is well done and in keeping with gramophone.
The owner believes it has a 2-spring Garrard clockwork motor, but is not certain. Serial No. under turntable is 658 and plate on board gives Grape Street detail.
Owner reports the gramophone was acquired fron a very reputable well known dealer sometime around 2013. The horn has some superficial damage in loss/cracking of small areas of mache to neck area (with loose material glued back by owner soon after purchase). Horn was possibly stored at some point on damp surface as bell ends were fraying apart a bit where paper layers were separating right at the ends. Owner made up a special series of clamps and re-glued the bell end all around the 28" diameter very carefully (with Loctite). He reports it did the trick (and you can't see the repair). It took about 2 months to go around carefully. Repair is unnoticeable but bell end is now secure from fraying. Horn has not drooped (metal stiffener has done its job).
Generally very good condition.
It cost £2800 at the time – dealer wanted £3000.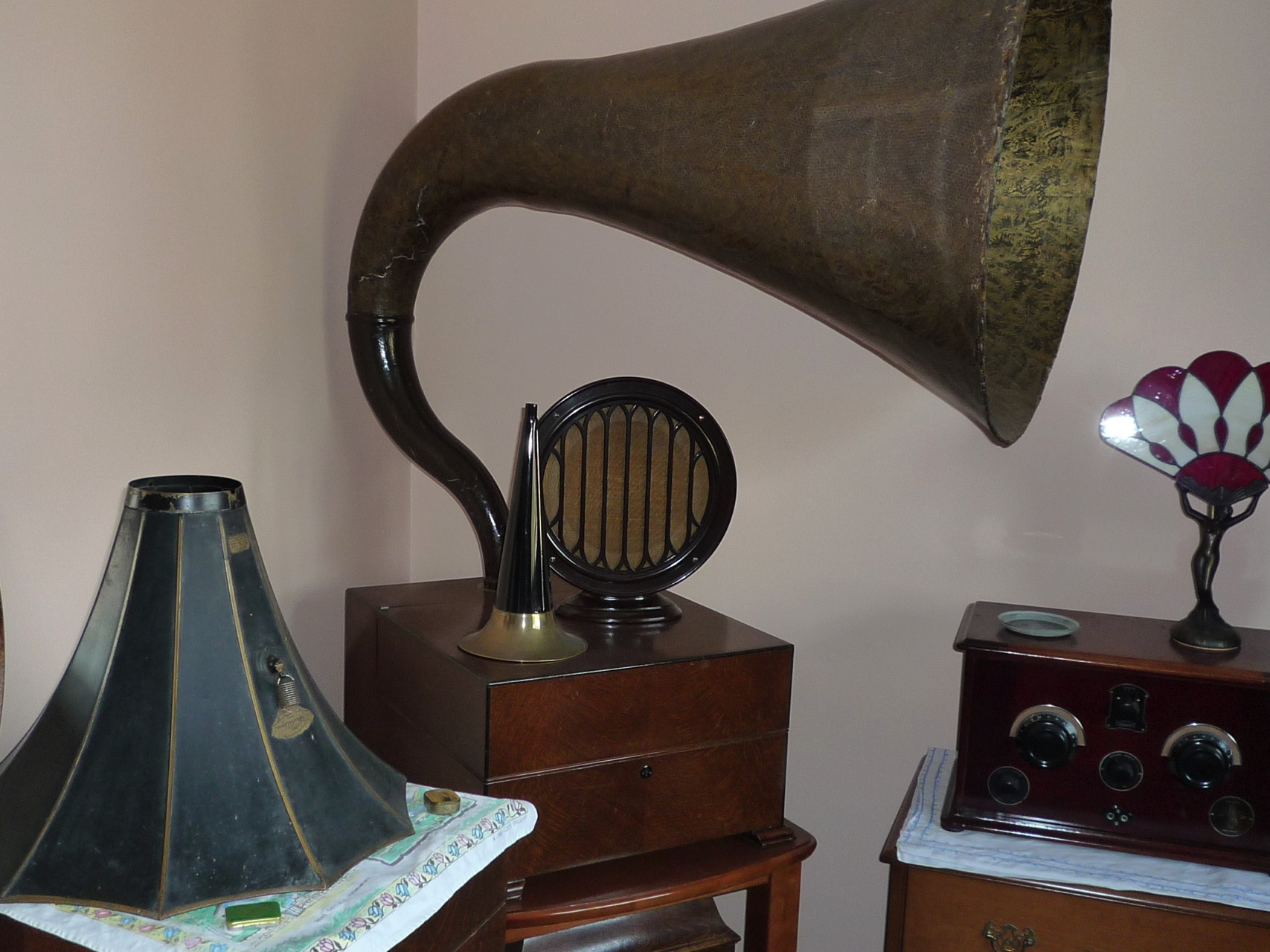 ---
Pages linked to this page
This work by Jim Falk
is licensed under a
Creative Commons Attribution-NonCommercial-NoDerivs 3.0 Unported License Click on the logo to the left to see the terms on which you can use it.