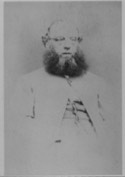 Name
Abraham COHEN


6
Birth
1812, Brighton England
Burial
1874, Jewish Old, Rookwood, NSW, Australia
Death
23 Jan 1874, Sydney, NSW, Australia
Birth
1812, Brighton, Sussex, England
Burial
25 Jan 1874, Rookwood Old Jewish Cemetery-OGS-12-429
Death
23 Jan 1874, Sydney, New South Wales, Australia979
Spouses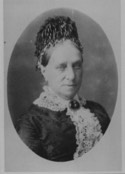 Birth
1816, London, Great Britain
Burial
27 Dec 1882, Rookwood Old Jewish Cemetery-OGS-12-428
Birth
1816, London, Middlesex, England
Death
26 Dec 1882, Sydney, New South Wales, Australia980
Birth
1816, London, England
Notes for Abraham COHEN
Notes for Abraham COHEN
Their children are listed according to an article in the Australian Genealogist, entitled 'The Old Cemeteries at Port Macquarie'. See extensive notes P C Cohen

State Records New South Wales - Census of 1841. Abraham was listed in Port Macquarie, Return Number 67, Item X949, page 99, Reel 2222. Also in this census was a Ralph Cohen, Return Number 11, Item X949, page 95 and reel number 2222. Presumably Ralph was Raphael.

There was an announcement of his death in one of the English papers on 20 March 1874. 'Death 23.1.1874 at his residence Wynyard Square, Sydney in the 63rd year of his age, brother of Raphael Cohen of Melbourne and of Nathan Cohen of 'the Brighton Guardian' and father of Mesdames B Benjamin, S. Joseph & E Samuels of Melbourne'. Also in the Australian Israelite.

The transcription of the Hebrew inscription on his gravestone is - Memory of the burial of Avraham son of Menachem the Cohen. Born in the city of Brighton 15 Tevet 5572(31 December 1811) and died here on Thursday 5 Shevat 5634 at the age of 62.

Sarah died unmarried.

Henry Emanuel became a Cabinet Minister and Supreme Court Judge. There is an article on him in AJHS Vol .. page 524 by David Benjamin (L LB) who says his paternal ancestors were German, and the first of the family to migrate to England was his father Emanuel.