Burial
Rookwood NSW Australia
Birth
2 Jun 1837, Sydney, New South Wales, Australia151
Burial
26 Mar 1882, Rookwood Old Jewish Cemetery-OGS-9-179
Spouses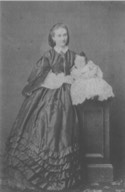 Birth
1843, Port Macquarie NSW Australia
Burial
Rookwood NSW Australia
Birth
16 Sep 1844, Maitland, NSW, Australia
Birth
1843, Melbourne, Victoria, Australia
Burial
18 Jul 1915, Rookwood Jewish Cemetery - Sect. 1 Row 1 Plot 28
Birth
1843, Port Macquarie, New South Wales, Australia
Notes for Adolphus MARKS
Birth, Vol 1837 101 136 & 1837 1290519 - This would be from synagogue records.

Monumental Inscription no 71378.

From the transcription of the Old Jewish Cemetery by the AJGS group was this inscription "Sacred to the memory or Adolphus Marks who departed this life 24th March 1882 in his 45th year. Thy memory leaves an aching void this world can never fill" and transcription of the Hebrew -

Here lies the honest and respected man Gedalja son of Shlomo, went to his world on the eve of the Holdy Sabbath 4 Nisan 5642 and buried on Sunday 6 Nisan 5642.

In the same grave is Frank Samuel Marks, d 30 July 1893 aged 28.
Notes for Adolphus MARKS
Lived 121 LLankelly Terrace, Macleay Street, Potts Point
Notes for Adolphus MARKS
Buried Rookwood Jewish Cemetery Old Section OGS-9-179